ROCKY Mtn High (OTCMKTS:RMHB) Reports Deal To Reduce Financing Costs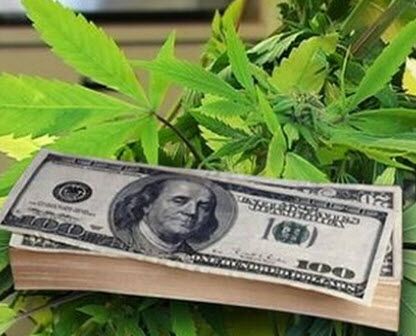 ROCKY Mtn High (OTCMKTS:RMHB) reported that the firm has finalized new deals with GHS Investments, LLC which will reduce the firm's financing costs, and enhance the terms of their outstanding convertible notes with GHS.
The buzz
Michael Welch, the CEO and President of Rocky Mountain, expressed that they have been extremely delighted with their association with GHS. They helped them during a period when they had very few alternatives because of litigation that the ex-Chairman of the Board had charged against original investor in the firm.
Welch reported that with the support of GHS Investments they got secure capital to settle the Roy Meadows case, giving the way to other funding means for the firm. Rocky Mountain lowered their convertible debt from around $3.53 million on September 30, 2017 to nearly $1.409 million on July 31, 2018, which comprises principal of $563,450 and accrued interest of $46,540 through July 31, 2018 challenged in case with the ex-Chairman and others. The company avoided prospective dilution of around 1.5 billion shares by reducing this convertible debt.
In the month of July, Rocky Mountain reported that the firm has bought all the intellectual property, trademarks, assets, and current business of BFIT Brands, LLC. The company submitted a Form 8-K with the SEC on July 27, 2018.
Michael Welch, the CEO, Chairman and President of Rocky Mountain, expressed that strategic deals are an important part of their business program. They use areas where they have innovative competitive strengths. The team consider that nutrition and fitness are major distribution channels for Cannabidiol-infused products. FitWhey's offerings will play a major role in making the most of this opportunity.
They intend on launching a Cannabidiol-infused version of FitWhey in the imminent period. FitWhey offers new sales channels to the firm, including convenience stores, fitness clubs and nutrition stores. FitWhey's robust presence in the region will support retail of company's HEMPd product line, Rocky Mountain High beverages and Eagle Spirit Spring Water into this dynamic industry.
*Past performance is not a predictor of future results. All investing involves risk of loss and individual investments may vary. The examples provided may not be representative of typical results. Your capital is at risk when you invest – you can lose some or all of your money. Never risk more than you can afford to lose.By submitting your information you agree to the terms of our Privacy Policy • Cancel Newsletter Any Time.This is a FREE service from Finacials Trend. Signing up for our FREE daily e-letter also entitles you to receive this report. We will NOT share your email address with anyone.
Delta 9 Cannabis Inc. (OTCMKTS: DLTNF) Unveils Vaccination reward Program to Encourage Manitobans to Receive COVID-19 Vaccine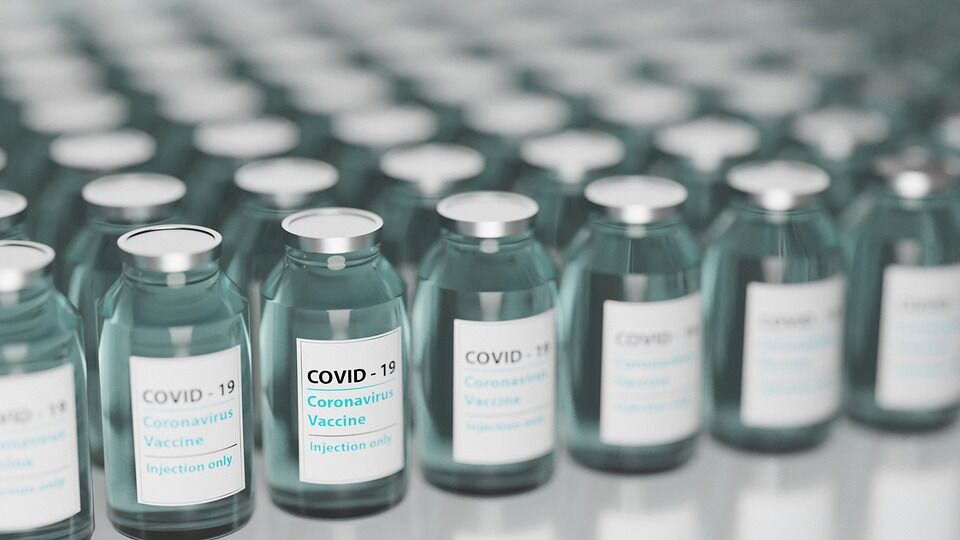 Delta 9 Cannabis Inc. (OTCMKTS: DLTNF) has announced the Delta 9 "Joint for Jabs" program, a vaccination reward program, to encourages residents of Manitoba to receive the two doses of the COVID-19 vaccine to be fully vaccinated.
Delta 9 Cannabis launch rewards program
The program started on June 21, 2021, and people that had received both doses of the COVID-19 vaccine will be eligible to enter the rewards program at its locations in Manitoba. The company employs several Manitobans in the province, and the company hopes to help in the reopening of the local communities.
John Arbuthnot, the company's CEO, said, "We want to encourage all Manitobans to get vaccinated as soon as possible to help ensure that we can all get back to doing the things we love with our friends and family. Our hope is that the "Joints for Jabs" program will contribute to achieve this objective."
The rewards program is tiered with prize draws expected to be held monthly. In addition, there are three grand prize draws in which a customer will receive One year of Supply of Cannabis, 20 free joints every month at the company's stores in Manitoba, and Delta 9 Branded Apparel giveaways.
Delta 9 Cannabis announces expansion to Newfoundland
Recently, the company announced that Oceanic Releaf Inc., its strategic partner, had received five cannabis retail licenses in Labrador and Newfoundland provinces. Delta 9 Cannabis owns a 5% stake in Oceanic's current retail store and expansion plans and production facility operations.
Arbuthnot said that they are looking forward to expanding their presence in Newfoundland. He said that opening five new Oceanic stores in Newfoundland would enable the company to get insight into customers' buying preferences to assist in tailoring products for the local market.
*Past performance is not a predictor of future results. All investing involves risk of loss and individual investments may vary. The examples provided may not be representative of typical results. Your capital is at risk when you invest – you can lose some or all of your money. Never risk more than you can afford to lose.By submitting your information you agree to the terms of our Privacy Policy • Cancel Newsletter Any Time.This is a FREE service from Finacials Trend. Signing up for our FREE daily e-letter also entitles you to receive this report. We will NOT share your email address with anyone.
Vapor Group Inc (OTCMKTS:VPOR) Business Model Paying Off As Orders for Isolate CBD Stream In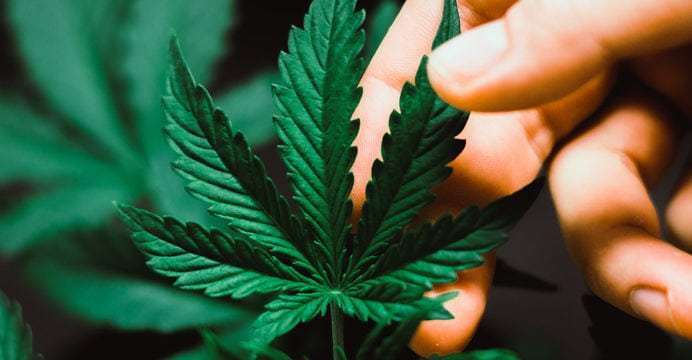 Vapor Group Inc (OTCMKTS:VPOR) is evidently having a spectacular run following the adoption of a new business model early this year focused on the lucrative CBD industry estimated to be worth well over $16 billion. The company recently secured $80,000 order for its premium CBD isolate bringing the total tally of orders to $600,000 this year alone.
$500,000 in under 3 months
As of April this year, the company had reportedly secured orders totaling about $500,000. In its Q1 2019 earnings, VPOR reported a number of high-profile business deals from reputable names in the industry including White Label liquid and GenCanna global, Inc among others. The company's biggest purchase order thus far came in May when industry titan, Diamond CBD owned by potNetwork holdings placed a hefty $210,000 order for its bulk CBD isolate.
Vapor bills itself as the provider of industry grade CBD isolate famed for its high potency and purity. The product is developed in the company's state-of-art manufacturing facilities that utilize sophisticated nanotechnology to deliver a premium end product sought after by industry leaders. The trickling enormous purchase orders are testimony of the product's unparalleled effectiveness.
Sophisticated manufacturing
The company's products are manufactured from 100% organic hemp sourced from the best growers in the United States from the states of Colorado, Kentucky, and Oregon. VPOR is constantly researching and experimenting on new processing methods and techniques to stay at par with the industry's dynamic trends.
VPOR's President and CEO, David Zinger is confident that the company is on course to becoming the premium suppliers of industry-level CBD isolate. Zinger credits the company's success to over the past few months to "smart planning and strategizing." Further, he is optimistic that with the continued sustainable growth, the will be able to provide long-term value to their stakeholders.
Positive trends witnessed in the CBD industry points to a lucrative future for players in the sector including Vapor. Reportedly, 7% of Americans are using CBD products now with the number expected to spike by 10% come 2025.
*Past performance is not a predictor of future results. All investing involves risk of loss and individual investments may vary. The examples provided may not be representative of typical results. Your capital is at risk when you invest – you can lose some or all of your money. Never risk more than you can afford to lose.By submitting your information you agree to the terms of our Privacy Policy • Cancel Newsletter Any Time.This is a FREE service from Finacials Trend. Signing up for our FREE daily e-letter also entitles you to receive this report. We will NOT share your email address with anyone.
Medical Marijuana Inc. (OTCMKTS:MJNA) Authorized To Offer CBD Products In Bulgaria
Medical Marijuana Inc. (OTCMKTS:MJNA) has announced that it has been granted authorization to sell its hemp derived CBD products in Bulgaria.
Medical Marijuana receives authorization for CBD products in Bulgaria
Blake Schroeder the CEO of Kannaway stated that they are delighted to continue paving the way for CBD acceptance in Bulgaria to follow suit with what is happening in the rest of the world. The CEO added that following the authorization they were hoping to position themselves in the Bulgarian market and become leaders in CBD education across Europe.
The authorization means that Kannaway's goods will be freely sold in Bulgaria and they are equally approved for export. Kannaway VP Alex Grapov said that the company was looking forward to trailblazing the global CBD market as advocates of its benefits. He added that they have met with regulatory bodies to makes sure that the company's operations are within the purview of the law thus creating an avenue for customers and brand ambassadors.
Publication of CBD research on CIPN in Molecular Sciences Journal
Last week Medical Marijuana announced that its portfolio company Kannalife Inc. (OTCMKTS: KLFE) had published its findings on Chemotherapy-Induced Peripheral Neuropathy in the Molecular Neuroscience Journal. Market Study Report LLC has indicated that the international market for CIPN treatment is expected to exceed $1.88 billion by 2024. Kannalife expects clinical trials for its CBD-like molecule KLS-13019 as a therapeutic treatment for CIPN to commence in the second quarter of 2020.
Medical Marijuana CEO Stuart Titus said that CIPN affects around 30% to 405 of patients undergoing chemotherapy adding that they were pleased to support Kannalife in its research to discover a treatment alternative for such patients.
Kannalife was funded by the National Institute on Drug Abuse to work on the research. The grant permits the research in the development of KLS-13019 in CIPN and drug dependence. Kannalife has the obligation to study important advancements that involve identification of the mechanisms that bring CIPN and the application o0f study results in designing on novel treatment approaches for neuropathic pain and use of the approaches in reducing opioid prescription and opioid abuse.
*Past performance is not a predictor of future results. All investing involves risk of loss and individual investments may vary. The examples provided may not be representative of typical results. Your capital is at risk when you invest – you can lose some or all of your money. Never risk more than you can afford to lose.By submitting your information you agree to the terms of our Privacy Policy • Cancel Newsletter Any Time.This is a FREE service from Finacials Trend. Signing up for our FREE daily e-letter also entitles you to receive this report. We will NOT share your email address with anyone.